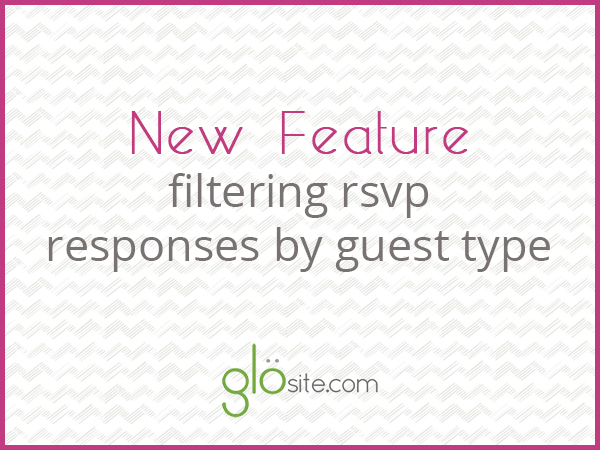 You took the smart route by collecting online wedding RSVPs, choosing exactly the right RSVP wording, and working so hard to reel in all those RSVP responses. Now we want to make viewing and sorting your RSVPs even easier. For instance, have you ever wanted to know how many children are attending your reception? Or how many  "out of towners" are coming to the rehearsal dinner? It's now a million times easier with our new RSVP filter feature.
In the "Manage Events and RSVPs" section, you've previously been able to view a snapshot summary of all RSVP responses for an event. This summary sums up all responses so that you know how many guests provided which answer.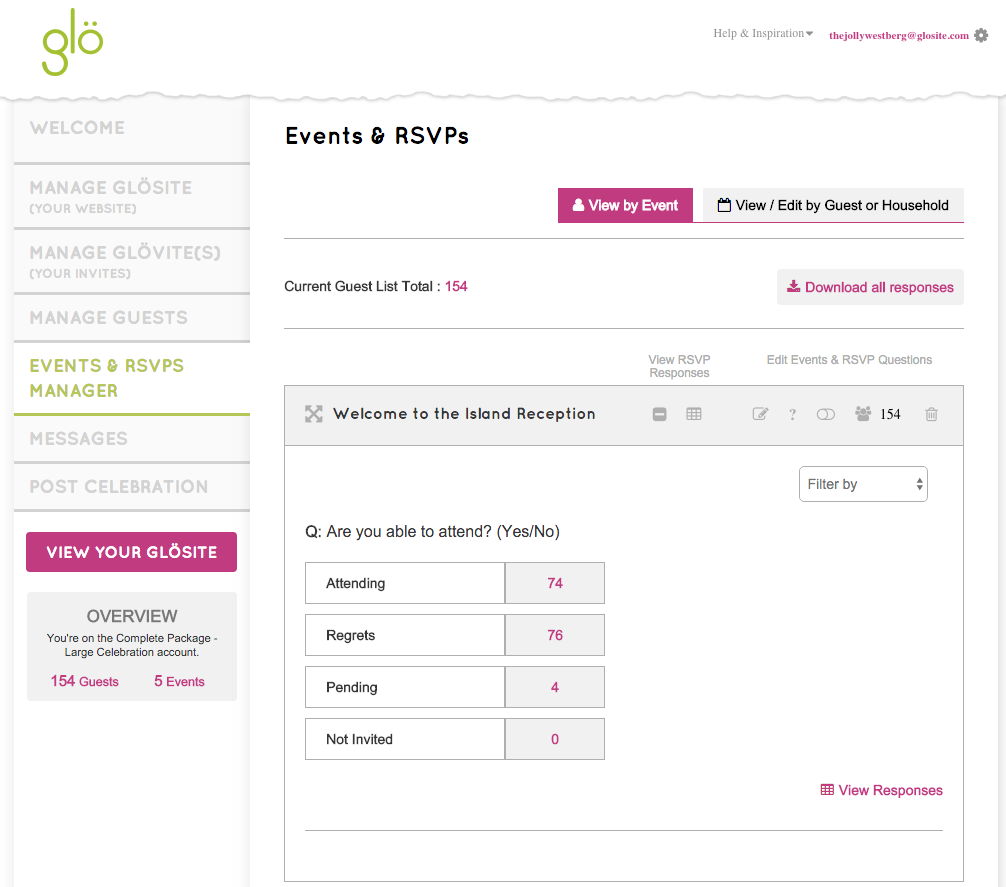 Now, you can also view responses for adults and children, or guests who have a particular tag, like "out of town," "bride side," or "wedding party." This removes the need to tally these responses by hand or in a spreadsheet.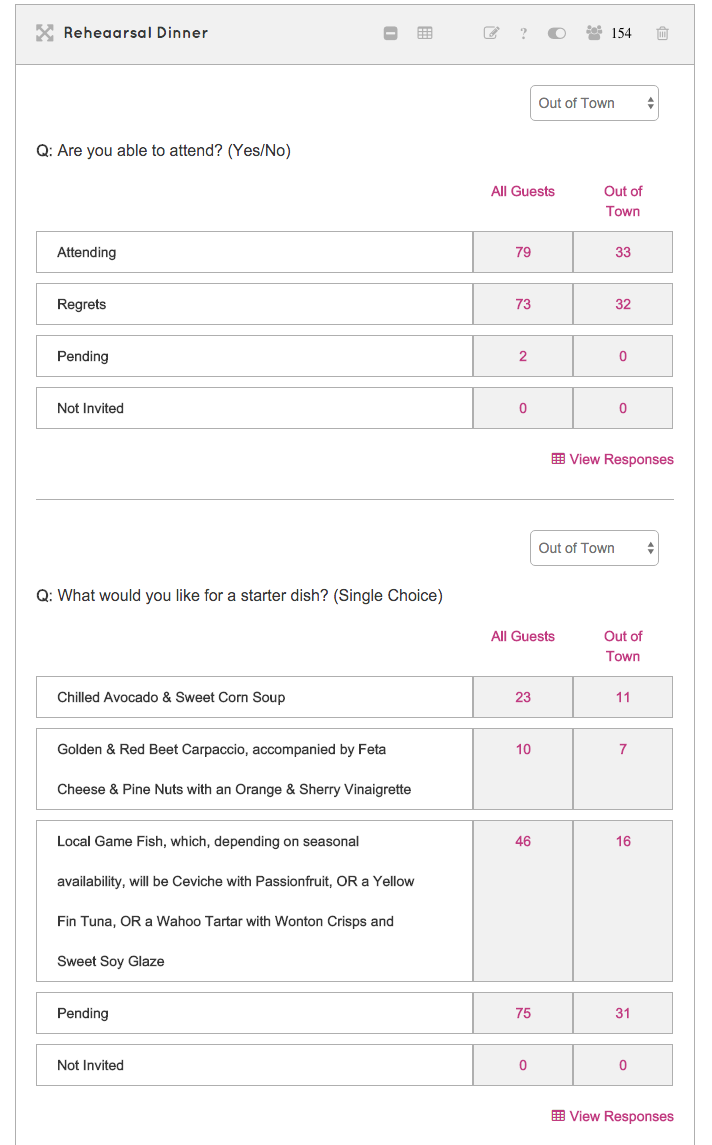 As always, if you want to see the detailed responses for a particular Event, just click on the detailed responses link to view everything on one page. This page can be sorted by column and all RSVP responses can be downloaded to a CSV if you'd like to have them in hand or work with them in Excel, GoogleDocs or Numbers.