"Glö was born from the belief that weddings and wedding planning can be modernized without sacrificing sophistication"
Taryn, Founder
Dreams of a great party (where we got married)
When we (that's us!) set out to plan our wedding - we wanted three things:
To celebrate with and bring together all of our favorite people in the same place at the same time - not to plan 'dream wedding that was all about us'
To be savvy about spending our budget - i.e., splurge on a killer DJ versus paying for expensive linens that no one would remember
To not let wedding planning take over our lives while still planning a fabulous and fun celebration
We searched and searched for wedding planning tools and ideas for couples like us - modern but sophisticated touches that would made our celebration fun for our guests, easier for us to plan and reflected our style and personalities.
We really wanted to send invitations and collect RSVPs online - but we couldn't find anything that we felt was beautiful and sophisticated enough, plus had the RSVP and website functionality we required.
What you can't find, create...
We were fortunate to have a web-guru family member create online invitations and a RSVP website for us, which we coordinated with 6 paper invitations for non-computer owning relatives. We borrowed lots of ideas from weddings and parties that we, our friends, and our families had loved attending - adding our own twist to fit the style and atmosphere of our day.
Our friends and family loved the convenience of online invites (not to mention the money we spent on food and wine instead of stamps!) We were rescued from addressing envelopes, licking stamps and doing hours of RSVP data entry, while still feeling that we'd done something fitting of such a special celebration. We felt pretty smart and savvy to tell the truth!
Glö on...
So we've set out to help other modern-minded couples add a special Glö to their own wedding celebrations. We're working with some of the most talented and professional people in the world to help other couples feel smart and savvy about planning a celebration that they and their guests will love!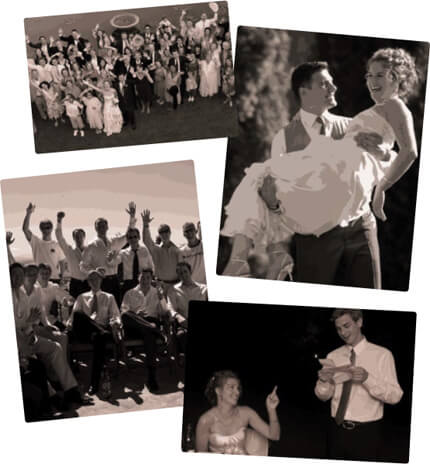 The Founders
Taryn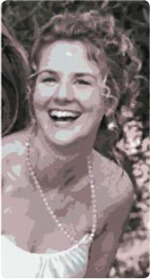 Taryn loves understanding and delivering what customers want and need. Her role at Glö is to figure out what modern-minded couples want and need when planning wedding celebrations and do what she can to provide it.
Taryn draws upon rich experience in developing and implementing customer-driven strategies for the Walt Disney Company, and as a consultant with Prophet and her own company TNW Consulting. Taryn is American and earned an MBA from London Business School and a BS in Ocean Engineering from MIT.
Enrico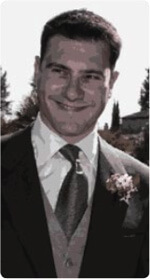 Enrico loves business and numbers. His role at Glö is to help Taryn figure out how to pay for all the great products and services she wants to develop and offer to modern-minded engaged couples.
Enrico brings extensive experience in finance, operations and business strategy from his background in corporate venturing, management consulting, investment banking and now as an angel investor and board-level advisor to start-up businesses. Enrico is Italian and holds an MBA from London Business School and a MS in Industrial Engineering and Management from Brescia University.