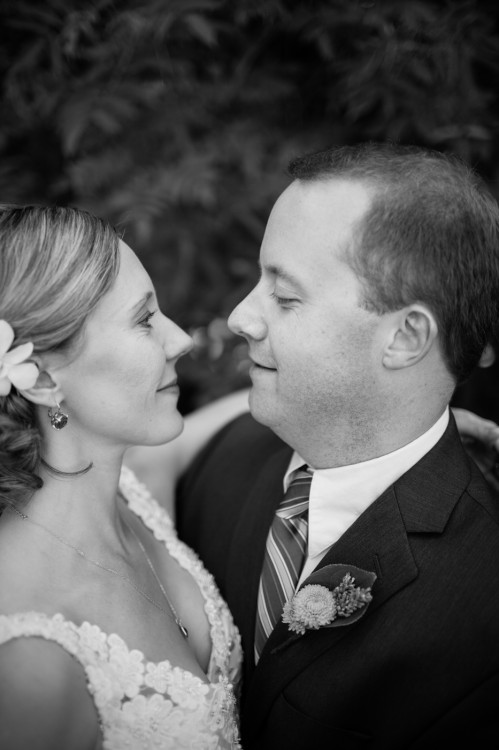 Photos by Lucille VonTron
The Glö-Couple (tell us a fun fact about each of you):
Angela, resource conservation manager (I'm an emergency preparedness geek) and
Alex, recycling program manager (surfer)
Celebration Date & Location:
07/29/2012
Mt. Hood Organic Farms
Mt. Hood, Oregon, USA
Tell us how you got engaged:
Alex and I met in 2005 during our graduate school internships for our county's solid waste division. Our love flourished over a large-scale worm compost system, and adjacent cubicles. We got married after we both settled into our current environmental jobs, and after we had the money!
What's the overall 'feeling' you're aiming for with your celebration:
Choosing a gorgeous and comfortable setting for us and our guests, and a setting that was also meaningful, were our top priorities. Gosh, actually – there are so many competing priorities when planning such a big event! Local food was also super important, as was having as close to possible a zero-waste event.
The overall feeling we created was being close to nature, and natural. We didn't decorate (who needs to in such with such a beautiful, tasteful venue in Mt. Hood Organic Farms).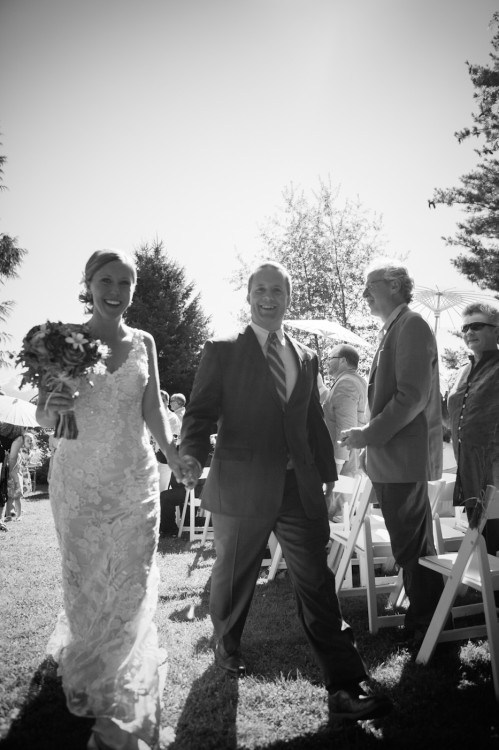 Are you adding any fun twists on tradition:
Photobooth! A must for weddings! It was THE single best decision we made for our big day. We used HappyMatic out of Portland, and Michelle Lucille, the owner, is fabulous.
Another big thing for us was that I would not be given away. I walked out of my cottage, and Alex met me halfway, then we completed the walk together. Family and friends got so excited that they started cheering us on our way DOWN the aisle – the applause was better on our way down than it was on the way out (well, I don't even remember applause on the way out!) It made us feel even more excited, and it was lovely to be treated so nicely by all our loved ones.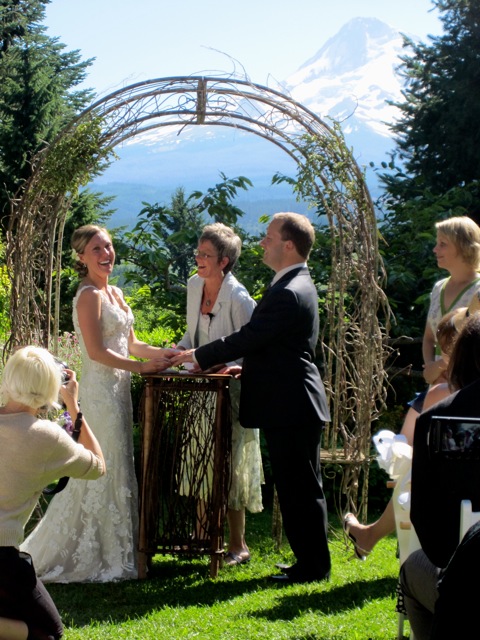 What was the inspiration for your Glövite and Glösite design? If you made them yourself, tell us how you did it.
Flowers were a natural choice because of our outdoor venue, and love of all things nature.
Now show us your Glövites and Glösite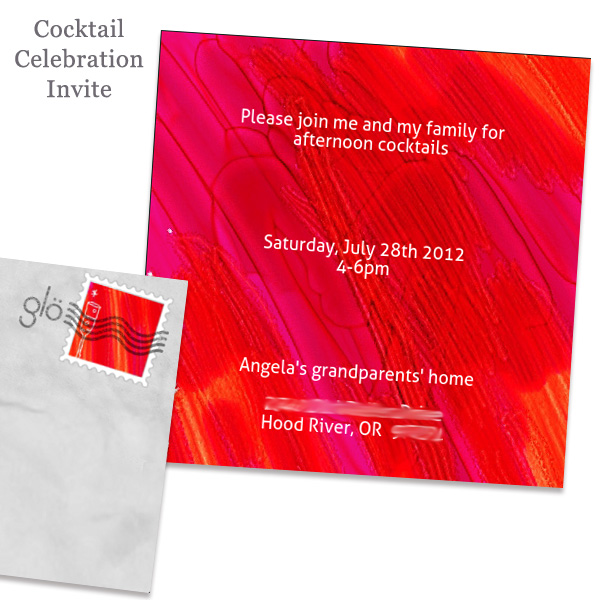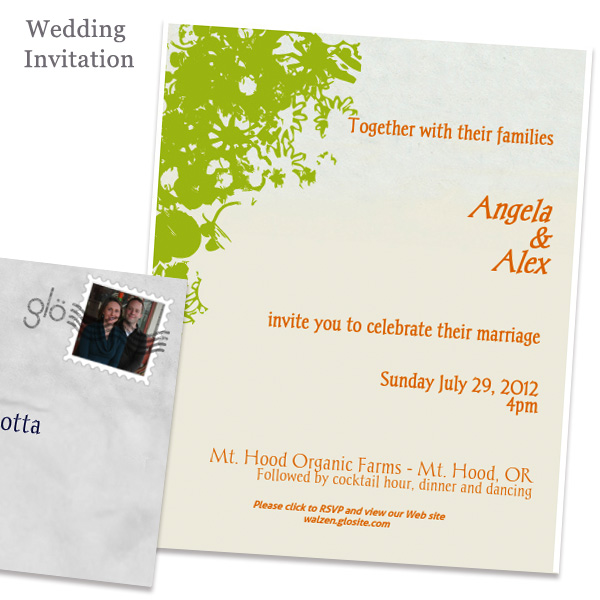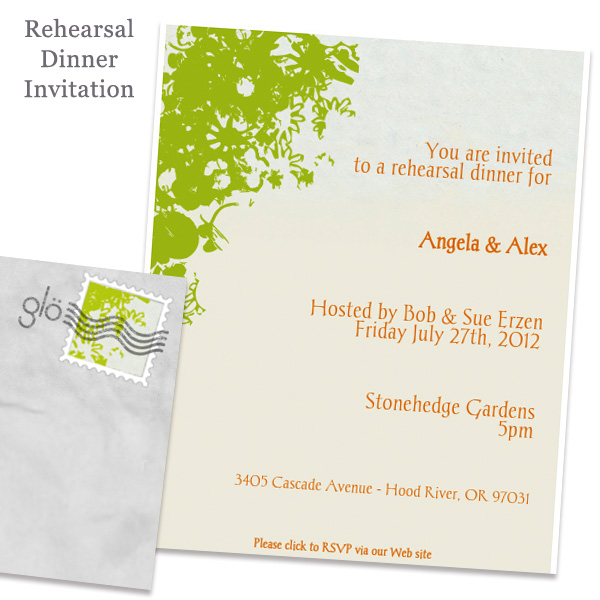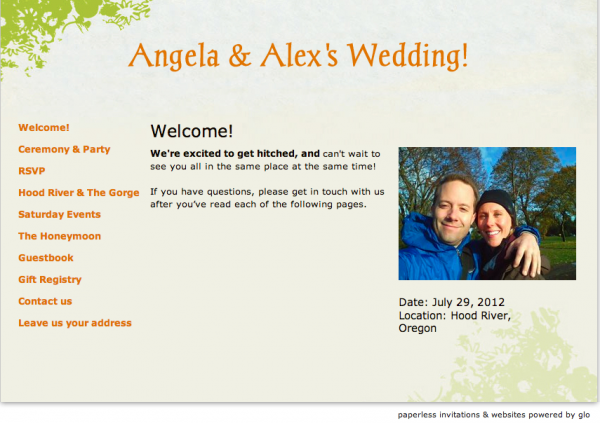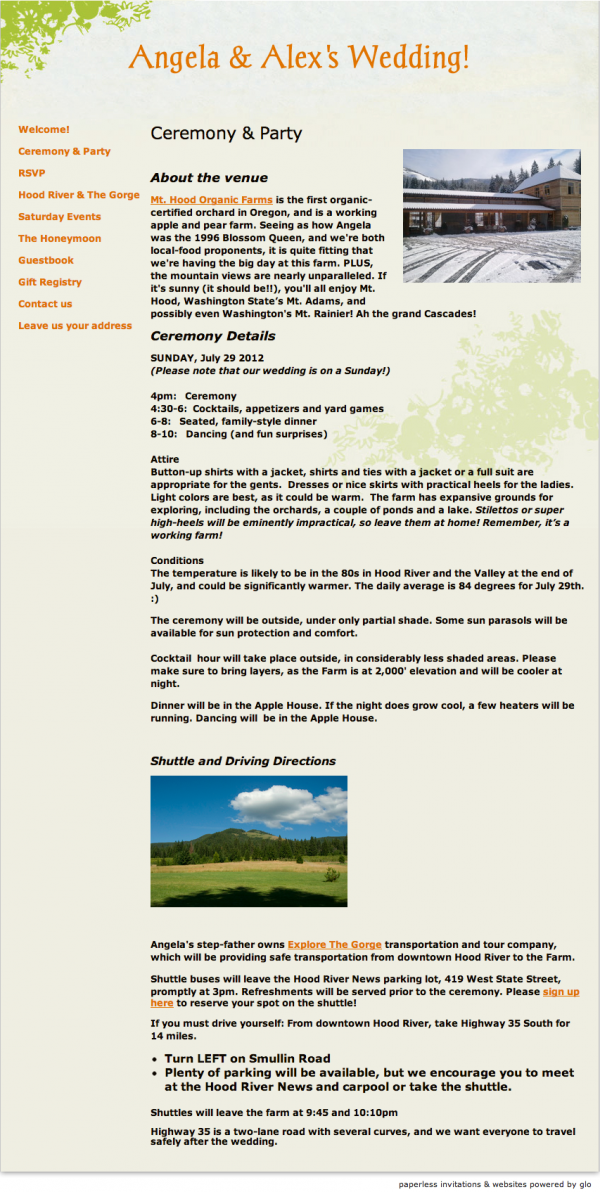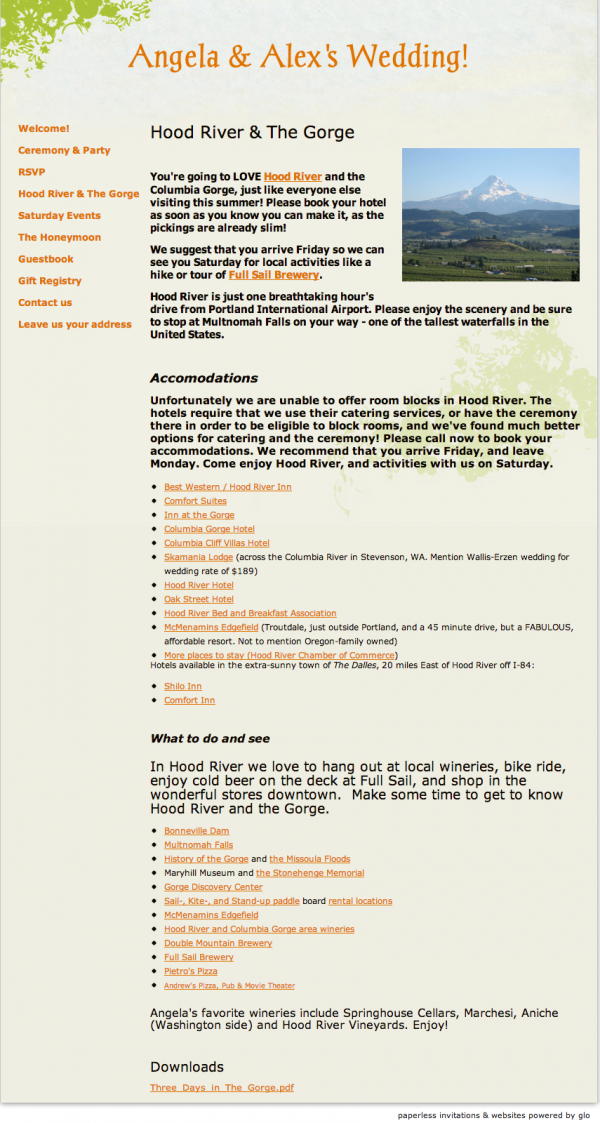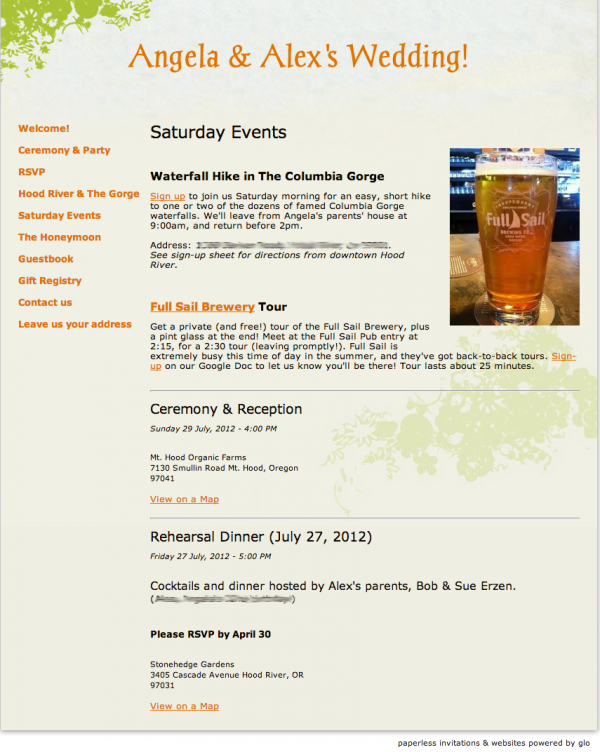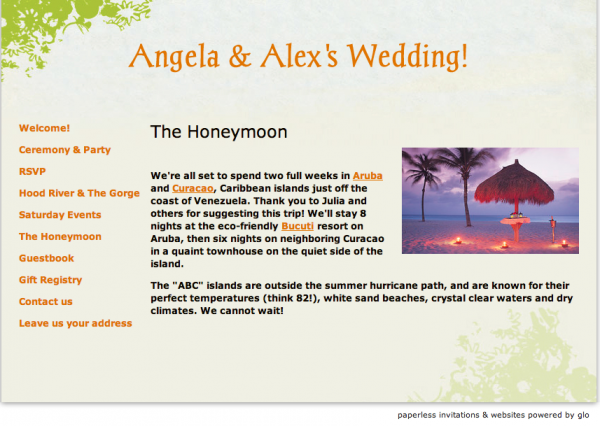 Any good planning tips and tricks for the couples who are just starting to plan?
DO think very hard about your guest list; we would have made a few changes to the guest list in hindsight. When planning a wedding the stress and excitement can easily overtake sense you might otherwise have, so only invite those people who really do matter in your life; not the people who you THINK might matter more after attending your wedding.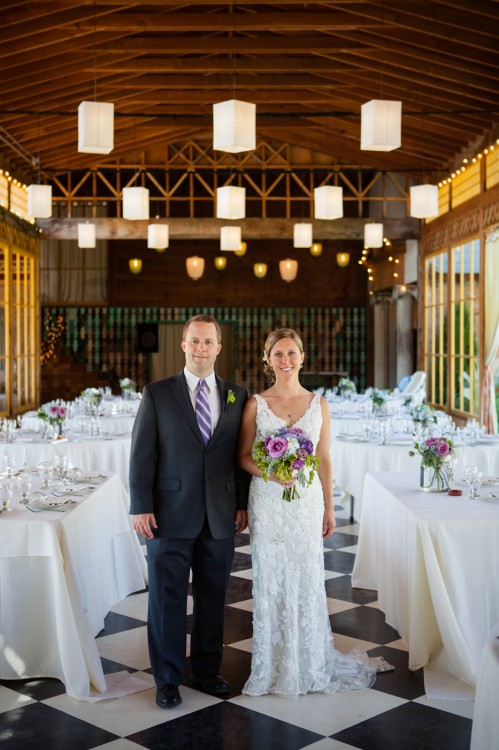 What's the biggest "say what?"  moment or funny story that's happened since you started planning?
Guests canceling the day before the wedding. That was shocking to me, at least in the number that cancelled. And, no-shows, or people who attended the ceremony, but then left without even saying hello to us. That still bums me out, and I simply don't understand the behavior.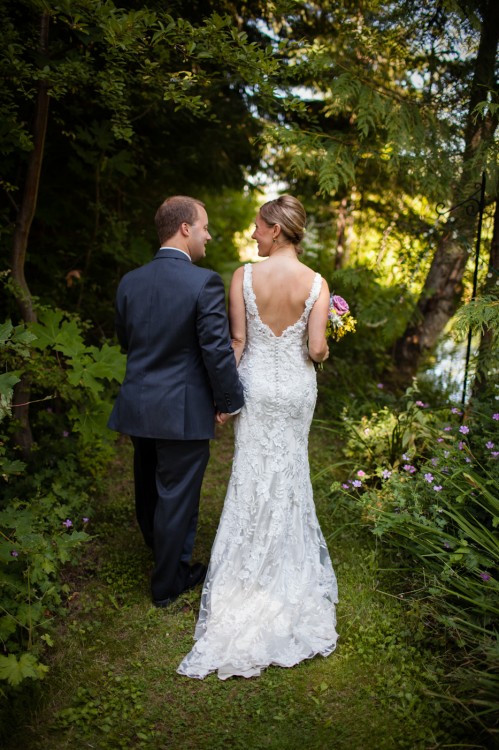 What is your favorite memory from your celebration?
My favorite (and sort of embarrassing) moment was a couple of cute goofs in my vows. The whole evening was perfect, but I also really loved first look photos with just me, Alex and the photographer. The session was a blast, and I had thought it might be awkward. Alex loved it, too, which surprised me so wonderfully!
Who helped bring your celebration to life?
Venue: Mt. Hood Organic Farms
Photography and Photobooth: Lucille VonTron
Catering: Orchard House Catering