Happy Valentines Day everyone!
Today is a day about celebrating the partner in your life, so I couldn't be more excited to announce Glö's new partnership with A Practical Wedding.
This match-up has been a long time coming. APW's founder Meg and I first spoke in November 2010 (difficult to even remember back that far!), but Meg and I wanted to make sure we were bringing the right recipe to the table for Glöbies and APW readers alike, so we took our time and did it right.
One of the most exciting things to be born out of this partnership is that several of the APW Stationery Elves developed a suite of premium email wedding invitation and wedding website designs for Glö. You can already find their gorgeous creations in the Glö design boutique.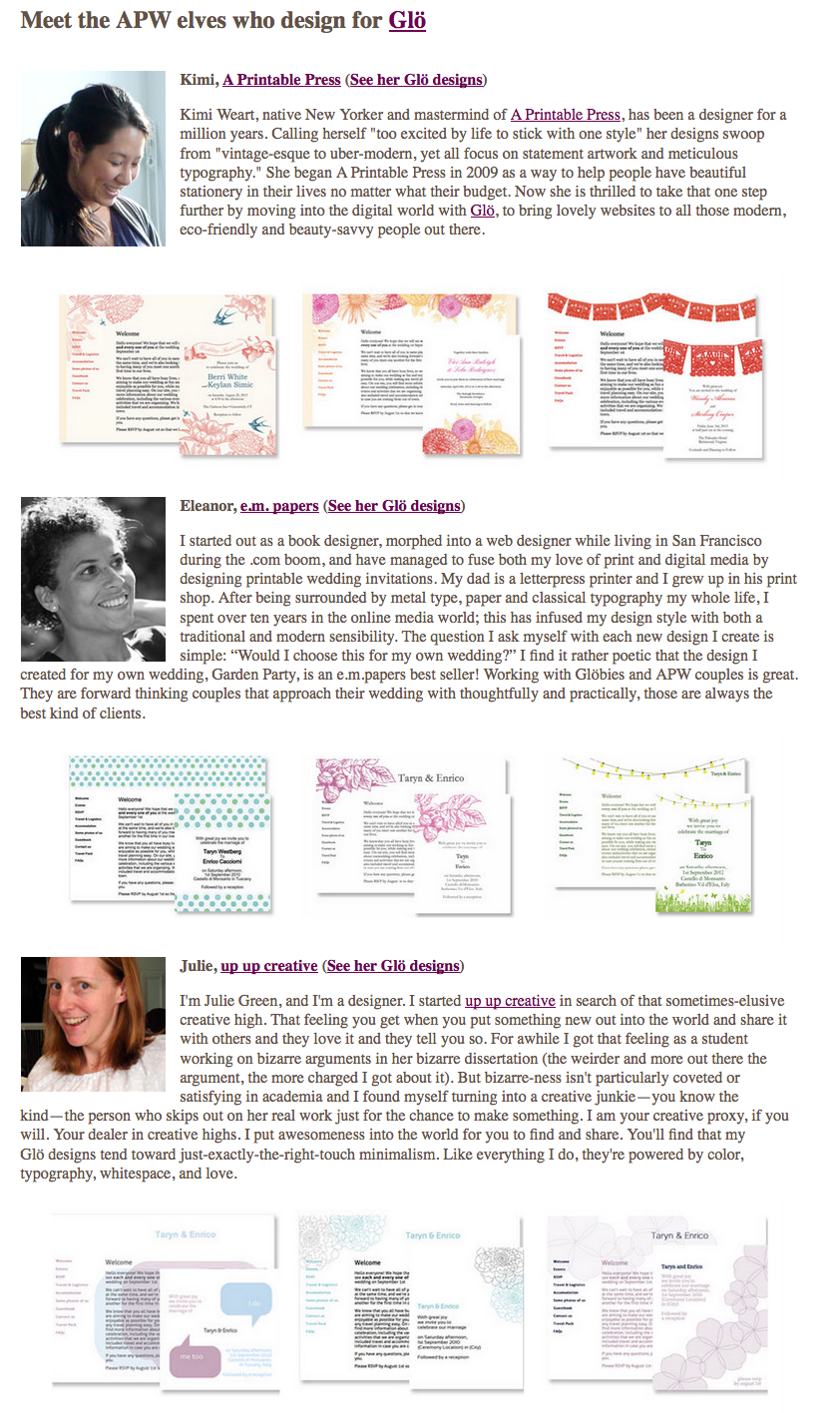 This fills me with happiness, because one of my original goals for Glö was to create a new revenue and distribution stream for talented designers as we move into this new digital age of wedding communications. We launched these designs on Glö over the past few months, and you're already showing lots of love! I am personally excited to see the enthusiasm you're showing for these talented gals.
Do you have a favorite design yet?
One of the things that I love about the wedding and events industry is that it is full of whip-smart, dedicated and fun female entrepreneurs who are pushing the boundaries on all things wedding. Meg, the founder of A Practical Wedding, is one of those magical people, and if you're not reading this most sane of wedding blogs, you should be. It is chock-a-block full of creative how to's and reflective wedding graduate posts. But it also tackles *really important* conversations that we should all be taking part in no matter what stage our relationships are (or aren't) in.
Seriously. go. read. now. Go. and, as Meg would say, *thank me later.*And if the blog wasn't enough. Meg wrote a book that is a must have bible for anyone planning a wedding.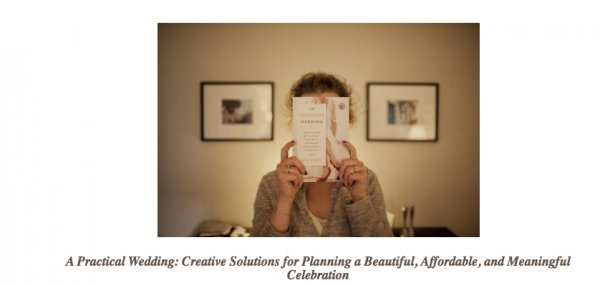 Happy planning y'all!