Some exciting news that I've been asked to guest blog on Huffington Post Weddings! Today, you can read the very first post: 7 Widgets for a Guest Friendly Wedding Website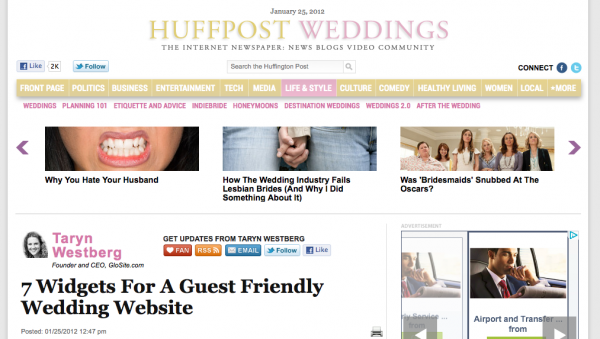 I have to confess, not being a born writer – doing something like this on such a main-stream media outlet felt rather scary at first….but now I am feeling pretty tickled to have it out there in cyberspace!
If you enjoy the post – I'd love for you to comment on, like or tweet it! The best part of my job is all of the interaction I get to have with awesome Glöbies like you.