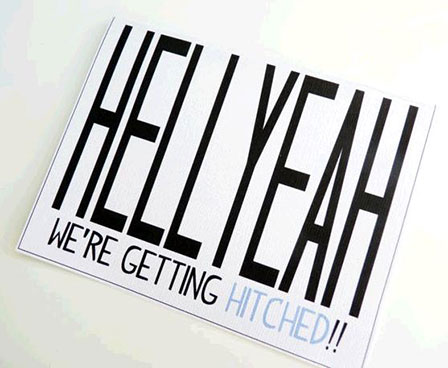 Engagement Announcements from Buttonlandia
So it's officially the kick off of engagement season. What's that, you ask? Each year, the majority of engagements take place between Thanksgiving and Valentine's Day, so someone, somewhere, at sometime decided that this period of the year was officially "engagement season."  To celebrate, we're gathering together some of our favorite real engagement stories – including the why and the how – from some of our favorite Glöbies.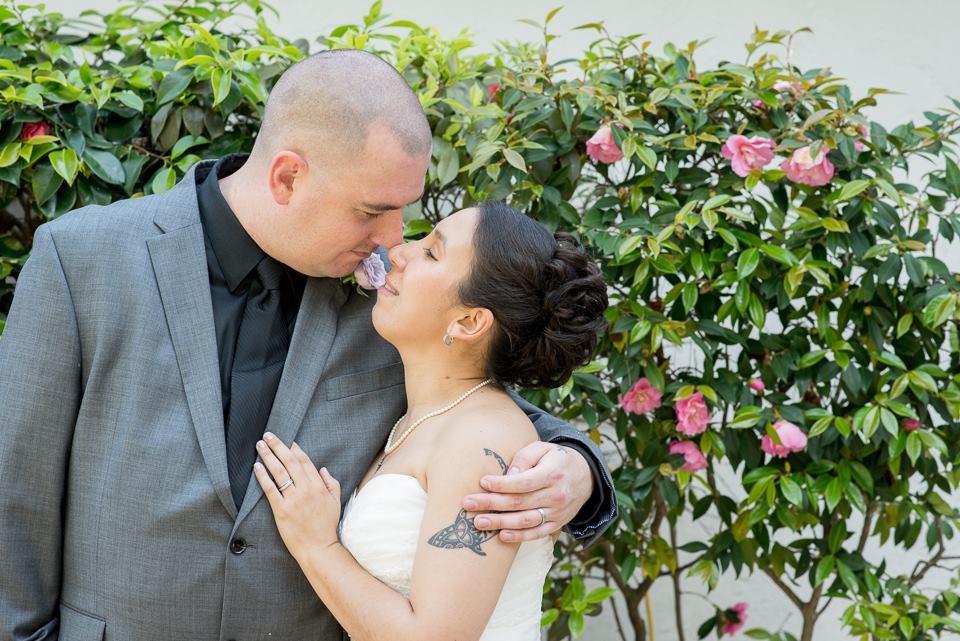 Photo by Vivian Chen Photography
Working in emergency services we see a lot of families tragically pulled apart and realized if we weren't married there would be no protection for the other if the worst happened.
We needed to get married for all of the legal aspects that being married provide (which was a long running joke throughout our engagement, yay tax breaks,) but also because we didn't want there to be any questions about our commitment to each other. Read more…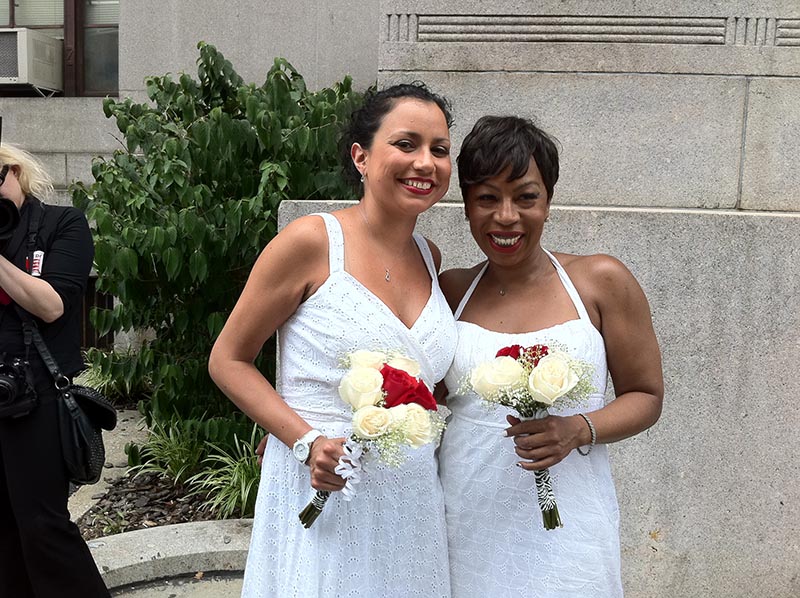 Photo by: Lauren Colchamiro/Metro
In April of 2010 while in Miami (we love Miami) I made a custom scratch off card for Alena with the question: Will you Marry Me? Alena started laughing…I was like I am serious! She said yes…we partied like rock stars!  Read more…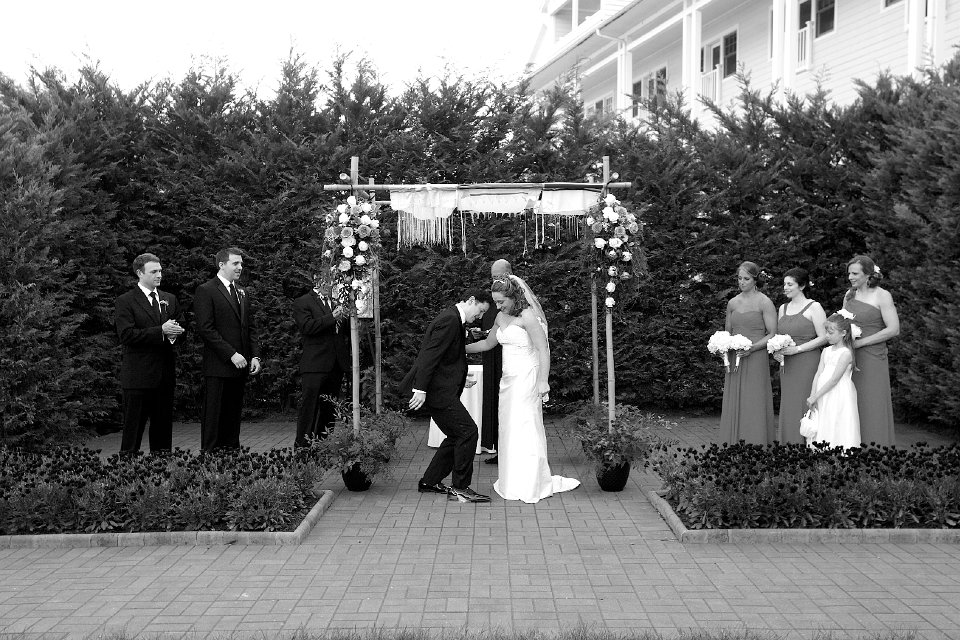 photo by Grace Photography
In March 2013, Jonathan asked Amy if she wanted to participate if he "hypothetically" went ring shopping. Shortly after we jointly picked out a "hypothetical" ring, we BOTH got an email from the jeweler telling us that the ring was ready. Oops! So much for it being a surprise :) Jonathan popped the question the next night on the roof of our apartment building with the U.S. Capitol Building glowing in the background. Amy said yes!  Read more…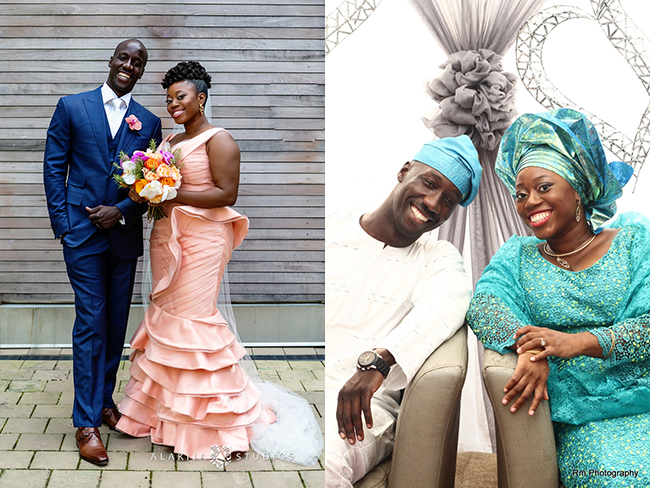 photo by Alakija Studios
Segun set up a week long treasure hunt where I had to solve puzzles about our life together and then little gumball machine eggs would give me the big clue for the next day. It was totally magical and all the relationship trivia really reminded me of how much we had shared and what an awesome backstory we have! Read more…
photo by V Project Photography
Jason got me to go to the campus of our college alma mater under the false pretense of seeing a play in the area. Little did I know he had planned for a group of students to stage a flash mob to Michael Jackson's Thriller, and he proposed right afterwards. Read more…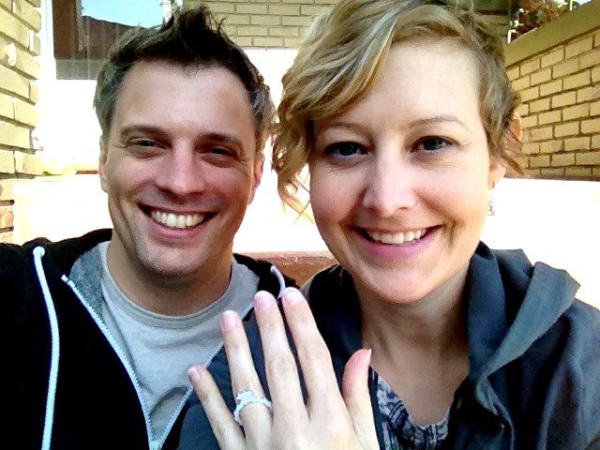 photo by Jenny and Alan
Alan surprised me with a book that he'd designed, written and illustrated. It described our four years together and at the end was a paper ring. Read more…
Want to read more stores? Browse our Real Glöbie posts for engagement stories, tips on wedding planning, ideas and inspiration and lots of photos!
Not engaged (yet?!?) – we're collecting non-traditional engagement ring inspiration.