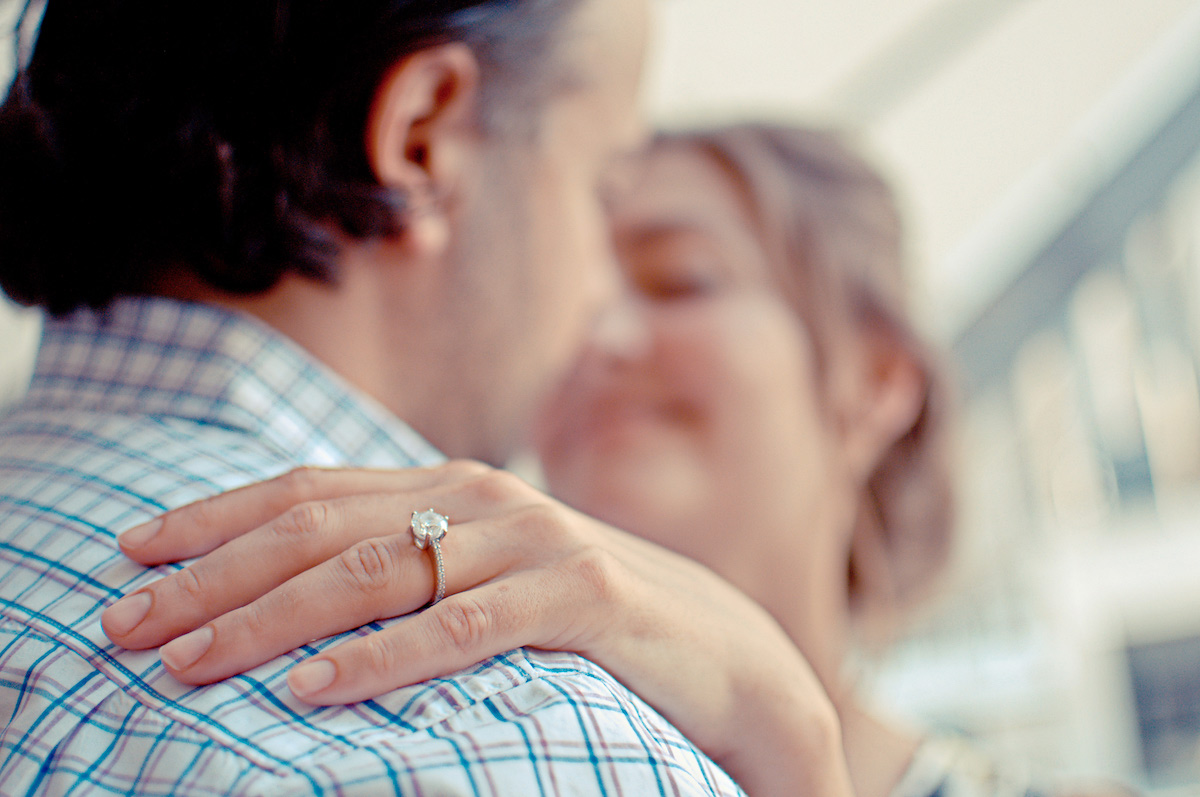 Woo hoo! You're engaged! After your first Instagram post about your engagement, a wedding save the date or invitation is your first opportunity to get information about your wedding out to your family and friends (and you know they're dying to know). With so much available technology, it's never been easier to keep your guests informed and organized. All you have to do is give them the right information! Of course, modern etiquette is a huge part of this step. 
So what is the right information? That's what we're here for! No matter which stage of wedding planning you're in, you can keep your guests up-to-date with informative invites while checking every etiquette box in the book.
Timing
A digital invite platform makes managing this piece, well, a piece of cake. If you're planning a destination wedding, a save the date should go out roughly 3 months before the wedding. This gives guests an opportunity to plan around other travel, holidays, and work so they can be sure to attend your celebration. Even if wedding details are still in the works, you can inform people of a date and location, while directing them to your wedding website for real-time updates.
If you're staying local, invites should simply give guests enough time to plan ahead. The general rule of thumb is six weeks prior to your wedding, but the biggest priority here is considerate timing for your guests. If they are scattered around the world, give them some extra time.   
Addressing Envelopes
This seems like a huge task, but don't get overwhelmed. This is what wine is for.
Using an online invite platform can save loads of time with licking, stamping, and addressing envelopes. As far as how to address them, it really comes down to an awareness of people's living situations (are they married? divorced? living with a partner?). You can find a complete, specific guide to each scenario here.
It is important that guests understand from the invitation exactly who is invited to the wedding. If you are open to plus ones, then let people know they can bring a guest. If specific guests are invited to attend (i.e. no kids or no dates), then make it clear by addressing envelopes to specific people as opposed to their families or their guests.
Wedding invites are the first glimpse your guests will see of the wedding you have in mind, and they will help them determine just how formal the wedding will be. For example, a wedding invitation with a classic design that is addressed to Doctor and Mrs. John Doe is going to appear more formal than an invitation addressed to Harry and Sally Doe. Use discretion here based on the guest and based on your unique event.
The Right Host Line
It seems like a small detail, but the host line can be a touchy subject. This is because it implies those who contributed planning or financing to the wedding. Traditionally, parents' names have been included here (think: Mrs. and Mr. John Doe cordially invite you to attend…"). Today, many couples take on a majority of planning and financing for their celebrations on their own, so they leave parents out of it. The simple "Together with their families" is great verbiage for keeping things classy, simple, and inclusive when couples take on the bulk of the responsibility. This host line guide goes into greater detail for more nuanced situations.
The Who, What, When, and Where
Above all, a wedding invitation or save the date is meant to provide guests with straightforward details about the celebration. In addition to who is hosting the event, be sure to include specific details about date, time, and place so that guests know where and when to gather. If the ceremony venue is different from the reception venue, it is important that it's made clear with phrases such as "Dinner and dancing to follow." This way, guests can make appropriate plans for accommodations, transportation, and attire.
Either an invitation or a save the date is a great place to direct people to your wedding website for updates. This offers guests the chance to feel up-to-speed about accommodations, dress code, registry, and itineraries and will keep your wedding invitations simple, beautiful, and to the point.
RSVPs
In an ideal universe, guests will be so excited and helpful and considerate that they will all send their RSVPs back to you within the week. In reality, they all have jobs and families and hair appointments to manage, too. This is why it's important to include an RSVP deadline in your invitation.  
When designating an RSVP deadline, be sure it lines up with your catering headcount deadline and gives you plenty of time to make a seating chart. Ideally, you will know exactly how many people will be attending three weeks before the wedding. Going paperless will make it easier for guests to reply to your invitation, particularly if they live in faraway places.
Your Wedding Website
Wedding planning is a lot to manage, especially because it's rarely the only thing that modern brides have to worry about in their lives. By using a wedding website, all of your awesome ideas can be shared with your guests instantly, leaving you the necessary time and space to iron out the details. Technology rules.
Once you find the perfect wedding website tool, you can include useful information for guests including accommodation and transportation tips, registry information, dress code, and online RSVPs. Talk about a time saver! To give your site a more personal touch, you might also include couple photos or a story of how you met your sweetheart. This will make your guests feel included and really, really excited to see you get married.
Looking for more modern-minded wedding planning tips? Come see us at Glösite to start your paperless wedding and website trial!