One of our favorite features here at Glo is the ability to upload your own email save the date, email wedding invitation, and wedding website designs. This means that you are not limited to the options featured in our design boutique.  We see lots of Globies who create their own design for all of their wedding communications, as well as couples who mix and match by choosing a website design from our boutique, and then upload their own design for their save the dates and invitations.
As an ode to our creative couples, here are some great resources for downloadable save the date and wedding invitation templates that can be uploaded into Glo:
As one of our partner designers, e.m. papers has several ready-to-go email wedding invitation and wedding website designs available in the Glo boutique. BUT she also has many, many more options on her website. All of her designs come in a downloadable version, so you can save them as an image file to use as an email wedding invitation on Glo.
To use one of her other designs, you'll need to purchase the design templates from her website, customize and then upload the finished product into your Glo account.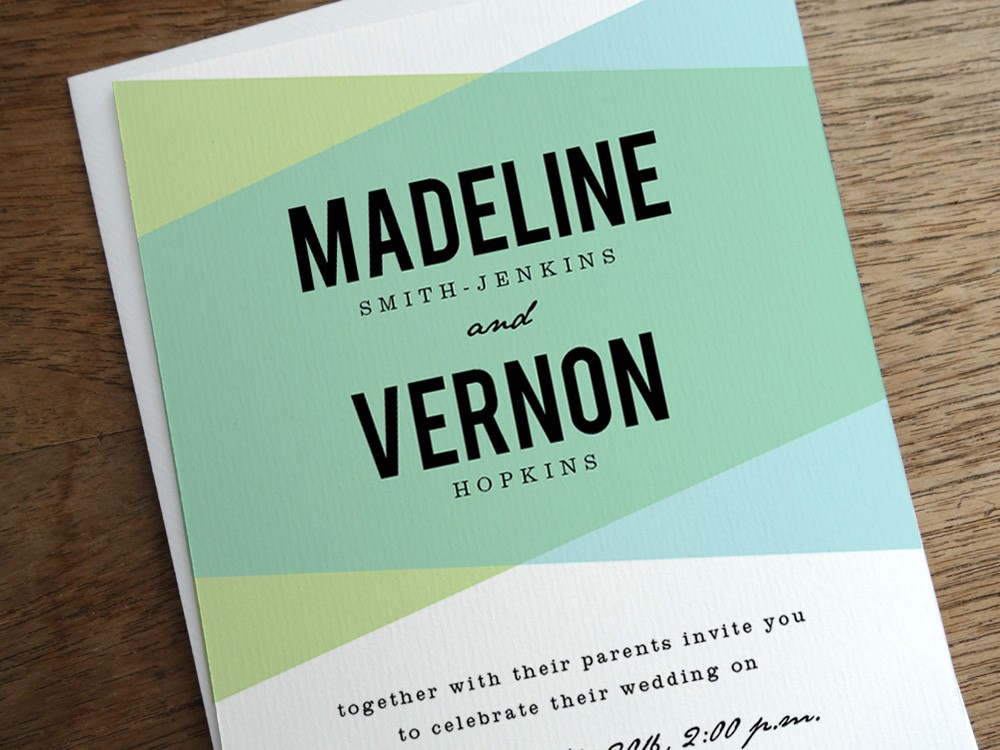 Our friends over at Wedding Chicks have a fun range of free wedding invitation printables. As a bonus, they also have downloadable monograms, signs and labels that you can use in creative ways on your wedding website.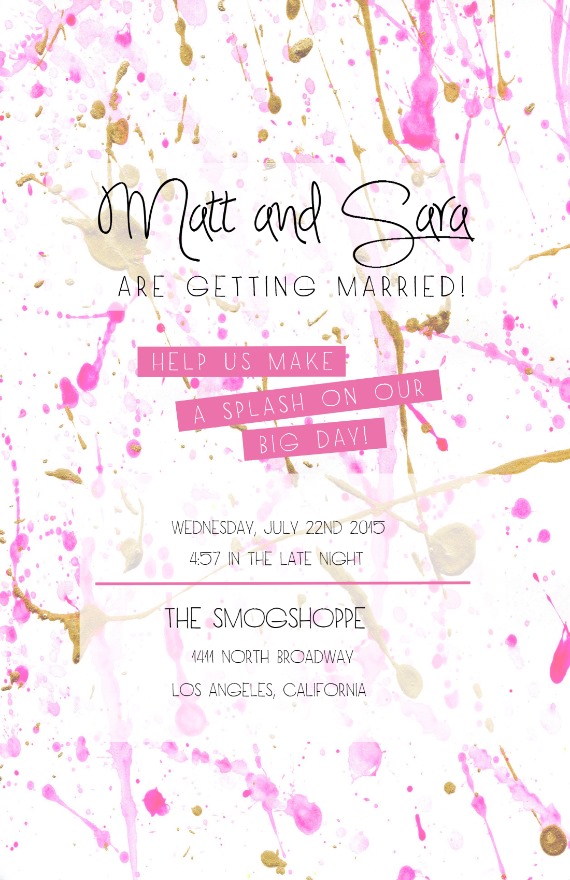 These guys have more invitation templates than we can fathom. It kind of makes our heads explode and a fabulous creative kind of way. One of our favs is this Watercolor Autumn/Fall Scene design.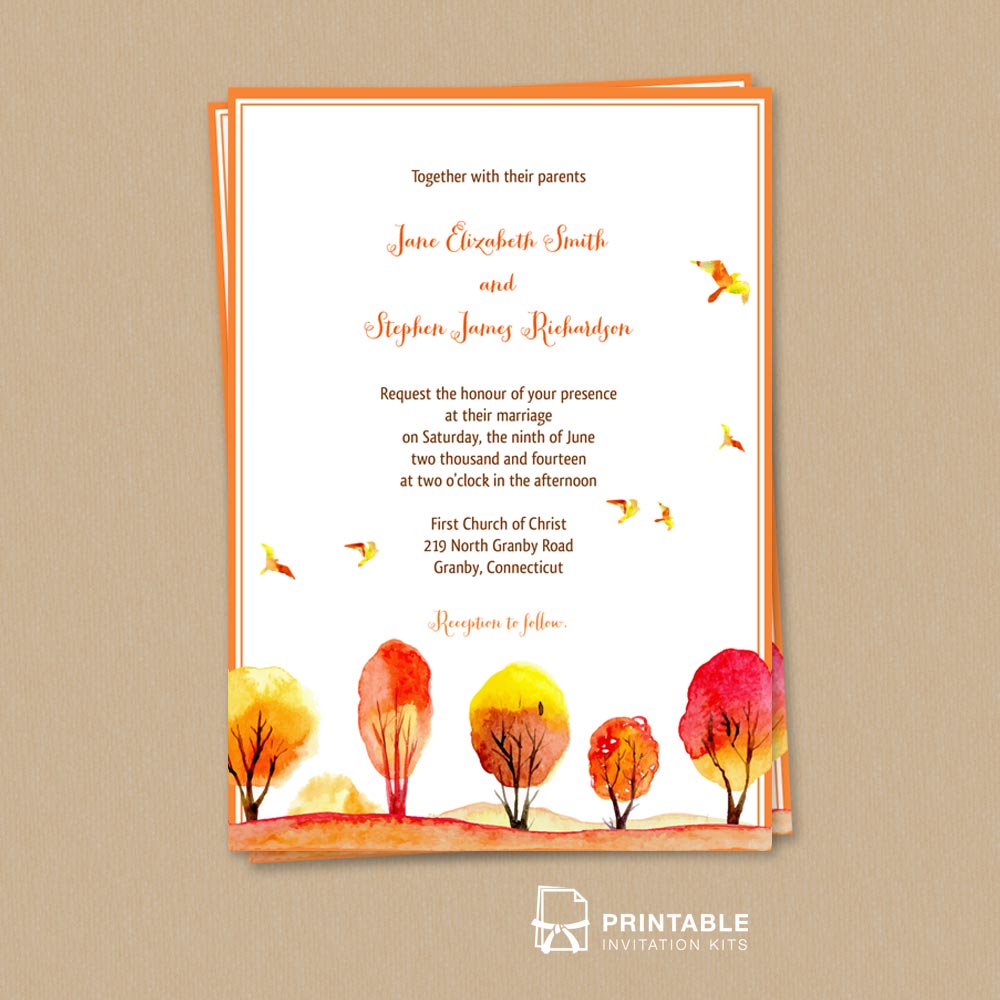 So you might be using Canva to perfect your instagrammable quotes, create graphics at work, or a slew of over design options, but did you know you can also use them to create wedding invitations? Amaze-balls. They've even written a wedding invitation tutorial showing you exactly how to do it. You can thank us later.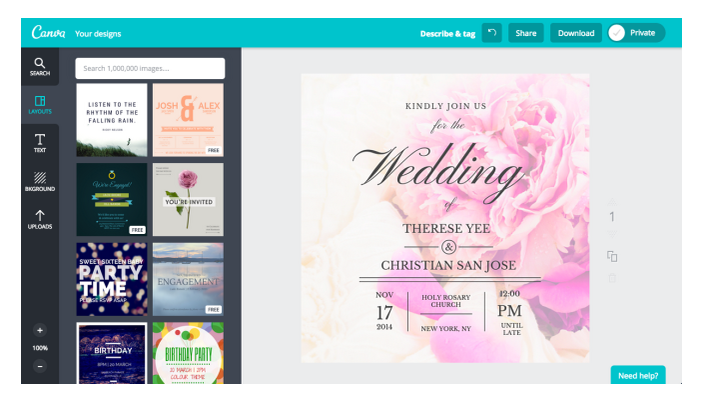 Have you created your own email wedding invitation template? Let us know what your favorite resources were in the comments!