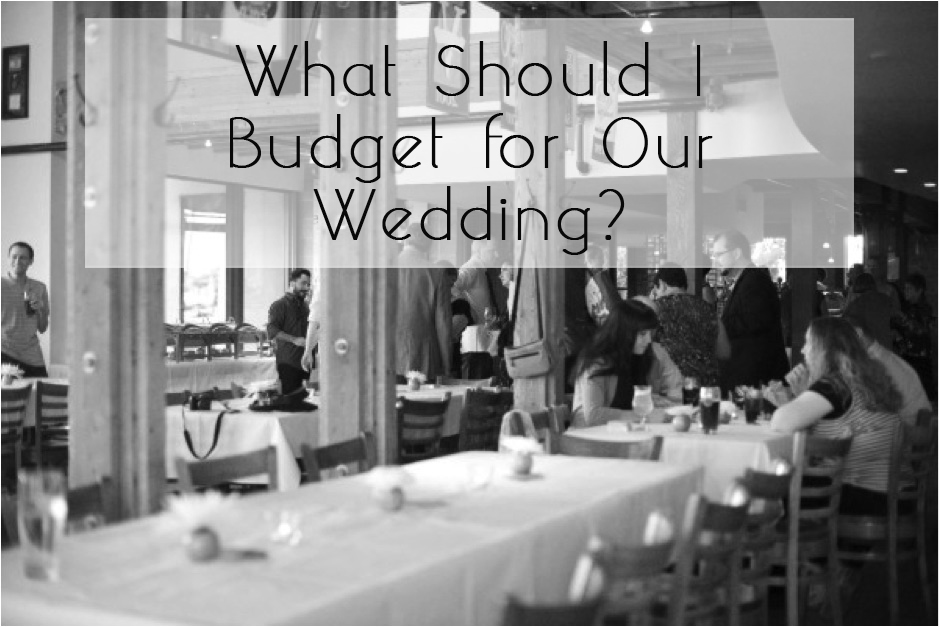 Photo by Ethan Killian Photography
In one of our latest blog posts, we talked about how to begin establishing priorities in order to create a wedding budget. Once you and your betrothed sit down and decide the overall look and feel of your wedding (including the size, time of year, and ideal location), it's much easier to to flesh out your wedding budget and assign monetary value to each of those items.
Remember, the amount you spend is *not* representative of how much you love your soon-to-be spouse! Couples who spend $5,000, $25,000, or $50,000, all have a fantastic time and a wonderful wedding. It's much more important to break apart these numbers into smaller, digestible nuggets. What's important to you? Your partner? How can you stretch the budget to get what you want: a wedding that is uniquely you? Where are the opportunities for compromise? What are the items you can agree the two of you want to eliminate completely?
There are many ways to determine your wedding budget, but we want to make it as easy for you as possible. Do you have a good idea of the amount of money you have to spend? If so, you can start with the end number (your budget total) and break down how much you'd like to spend on each item based on which items are most important (and most expensive). This method helps you to assign money to each of your different priorities.
If you're not sure of the total amount you'd like to spend, start by creating smaller budgets for the most expensive priorities and add up each item until you reach your ultimate overall budget. This method helps you to understand the big picture cost of each of the smaller items related to your wedding day that are important to you, your partner, and your families.
Need a visual? Here's a sample, using a final budget of $25,000, with numbers based upon the national average. These numbers are not necessarily representative of everything you may need or want at your wedding, but give you a good idea of how much individual items may cost (and how quickly costs can add up!).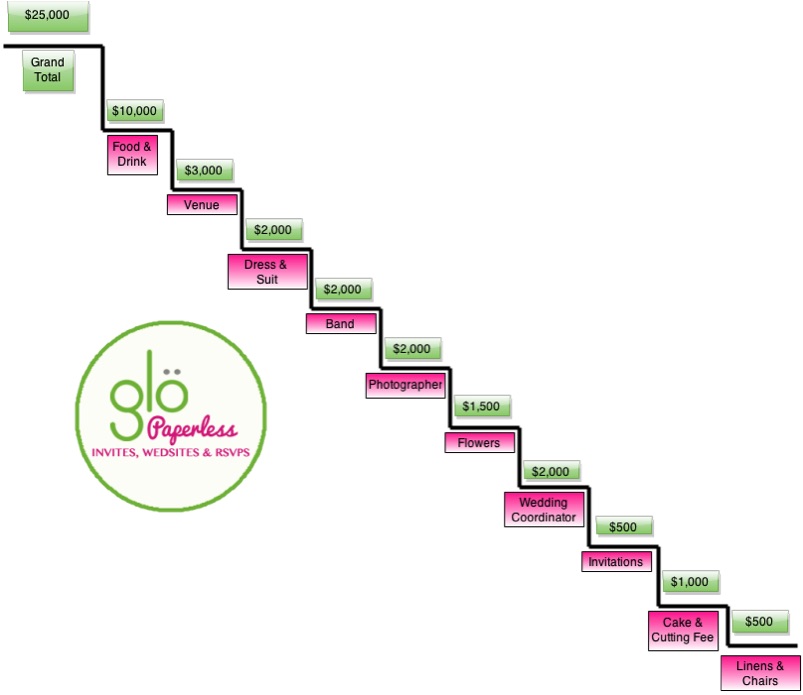 Are you staring at staggering numbers? Take a breath and break it down again. Vendors offer options at every price point, for every budget and type of celebration.
Did you find you have more wiggle room that you thought? Lucky you! Splurge on something meaningful (or, pragmatic planners may want to keep that bonus for a "just in case" budget).
Want more tools? We've partnered with our friends at A Practical Wedding to provide free, customizable budgeting and planning spreadsheets