One of my favorite features for the Glö wedding websites is that couples can add any widget they'd like to spice up their site.
What the heck is a widget, you ask? Basically, it's a short piece of pre-made code that allows you to add everything from a flight search, to a wedding countdown, to a map of things to see and do, or even a song request list to any of your Glösite pages.
The best part is that you do not need to have any programming or technical knowledge to add widgets to your website.
One of my favorite places to find widgets is on Widgetbox. It's a site full of fun, FREE widgets that do a million different things. Here's a quick tutorial on how to find a widget on Widgetbox and add to your Glösite:
(1) Visit Widgetbox.com and click on the Widgets Tab

(2) Choose "find widgets"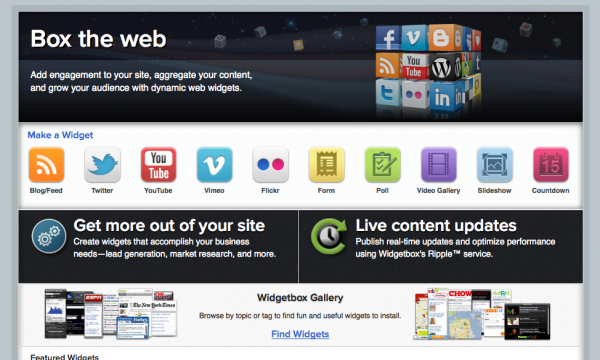 Here you can browse by category, see what's new and also search for widgets. Let's do a search. Say you're looking for a weather forecast for the place where your celebration will take place. Type in "weather forecast" or something similar in the search box
(3) Scroll down the list til something jumps out at you. I'm a fan of the Weather Channel.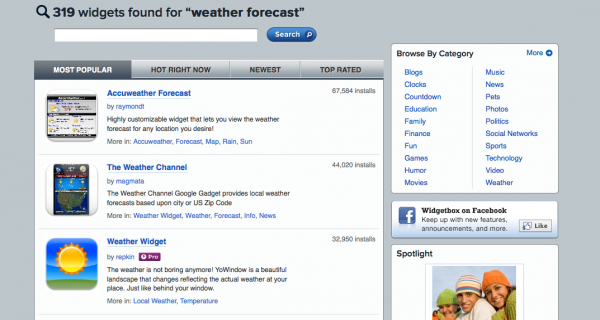 On the widget page, you'll be able to preview the widget as well as see any comments or reviews others have left about the widget.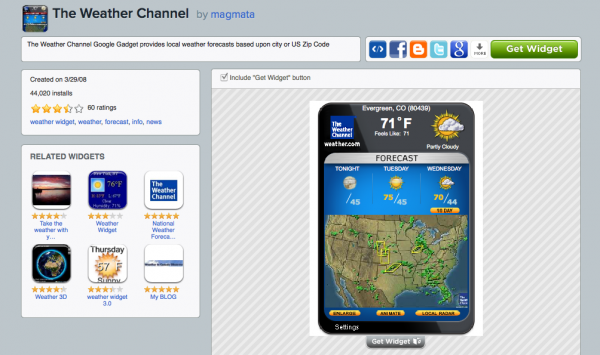 (4) Once you find a widget you're in to, click on "Get Widget" below the widget itself. This brings up the code you'll need to copy and then paste into your Glösite page.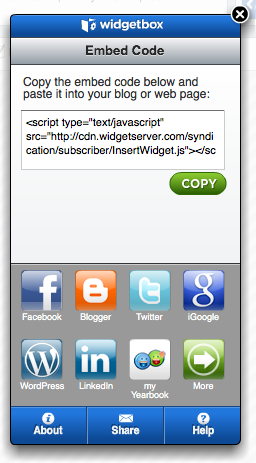 (5) Now go to glosite.com and log into your account. Go to "Manage Glösite" > "Edit Pages" and click on the page where you'd like to add your widget. On this page, you have two options for adding the code.
The first is to paste it into the widget box at the bottom. This will add the widget to the bottom of your Glösite page.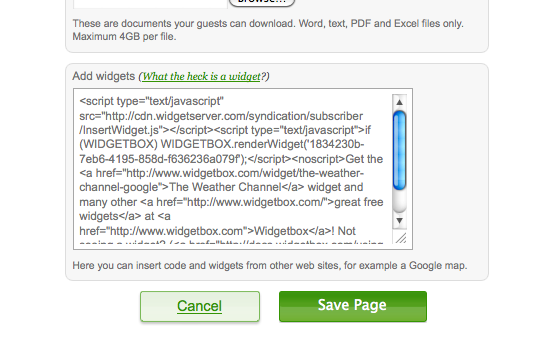 The second option is to use the HTML function in the text box. This will allow you to place the widget anywhere on the Glösite page – above or below any text, images or other widgets that you want to add.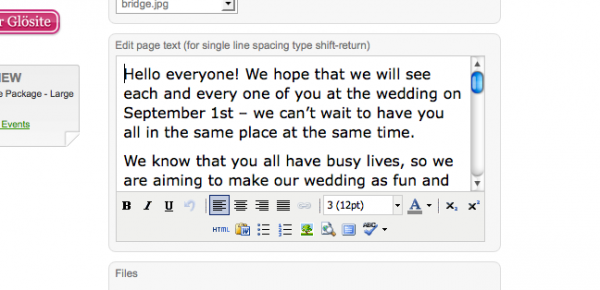 (8) After you've added the code, save the page and go to view on your Glösite! The widget should appear just like this!

Have you discovered any fun widgets? If so, let me know in the comments!