One of the first question your wedding guests will ask is "Where are you registered?" Most of our Glo-bies make their own registry page for their wedding website. However, we have a new wedding website registry page template available, just in case it makes life easier for you.
To find this feature, go to "Manage Glösite (your website)" or click the pink "View your Glösite" button to view your site as an admin. Then, scroll down to the list of pages, find the page that says "Registry (Registry)," and click the edit icon. In the section titled "Registry Information,"  you can add the name, link, and an image for each registry you would like to feature.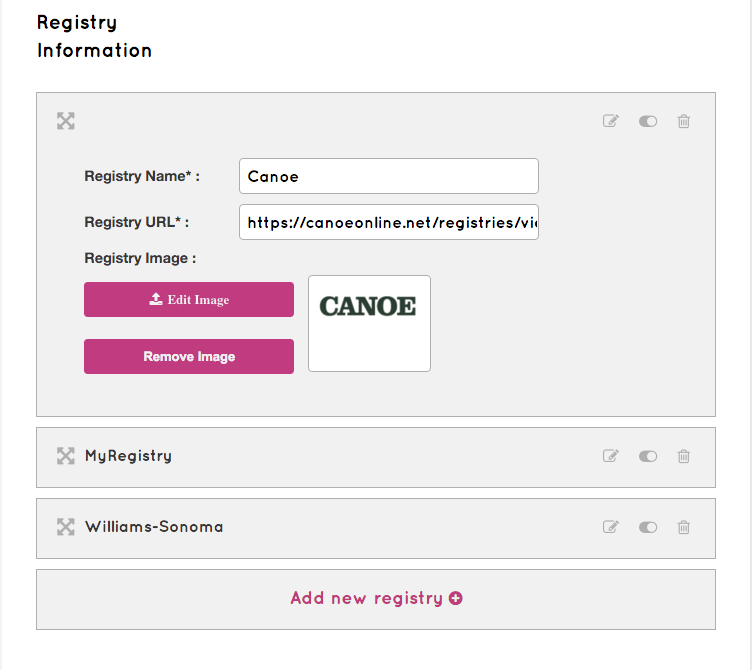 Once you've saved the page, we'll then display each of your links directly on your Glosite wedding website registry page. You can see an example of a completed Glo registry page on Broen and Kristin's Wedding Website.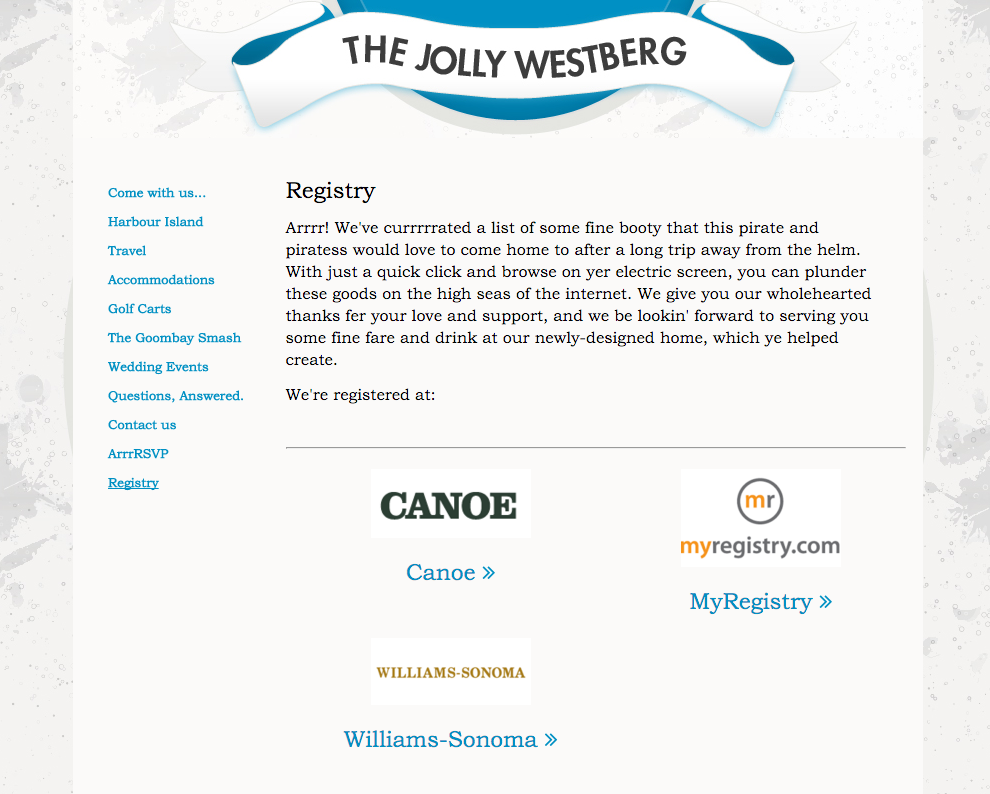 On your registry page, you can link to any registries that you have set up. This might include physical stores, online stores, or even virtual cash registries. If the standardized registry listings won't work for you, you can also use the text are of your registry page. This area is perfect if you want to add Paypal Registry Buttons or other information that you'd like to share.
Note: If you had previously created a registry page on your website before this feature was launched, we will still add this new Registry page to your account the next time you log in. However, this page will be turned off or "unpublished" on your site to prevent duplicate content. For all new Globies signing up for the first time, this page will be published along with your other pages.