Your wedding website is a great way to build a connection with your guests, but what about when your guests want to connect with one another? As we say around Glö HQ – there's a widget for that! In this case, the widget is a forum.
A forum is a perfect way to facilitated conversations between guests who may not know one another, be friends on facebook, etc. It's perfect for organizing rides from the airport, spare beds in hotel rooms, and other travel logistics.
One forum provider who appears popular with Glö-bies is Nabble. With a few steps, you can get a forum up, running and embedded onto a page in your Glösite. Here's a quick overview:
1) sign up for a Nabble (or another forum) account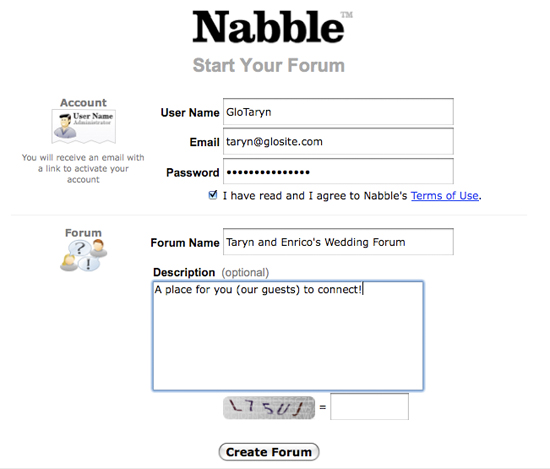 2) Customize appearance, etc.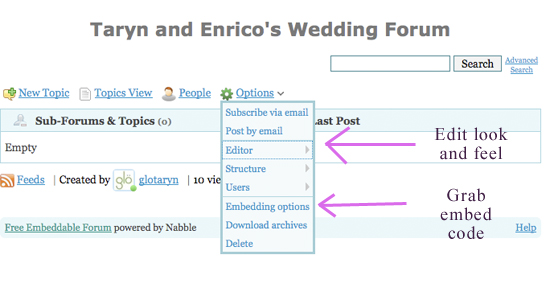 3) Grab the embed code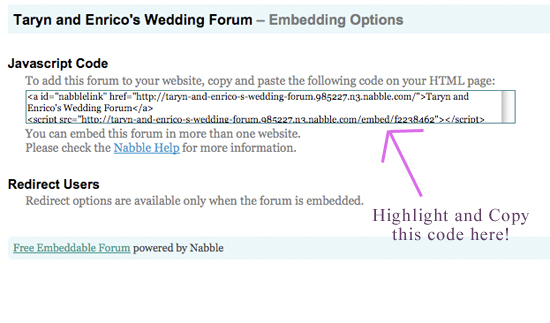 4) On your Glösite – choose a page where you'd like to add your forum. Click on the "html" button on the text editor and paste in the code, or paste the code in to the widget box at the bottom of the page. Save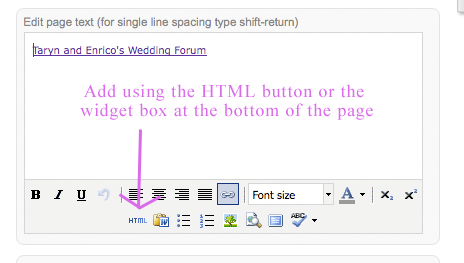 5) Enjoy your forum!