Do you pretty much live on Facebook? Me too. Want lots of people to like you? Me too!
Here are the steps you can take to add a facebook badge to the "Contact Us" page on your Glö wedding website
1) Go to facebook and view your profile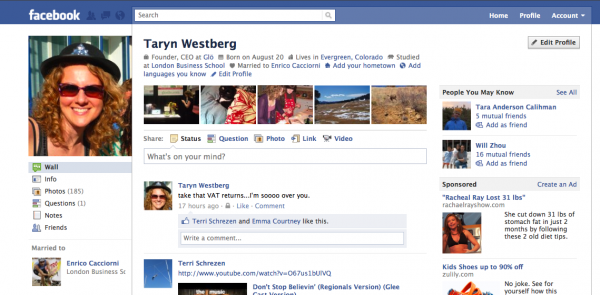 2) Scroll to the bottom of the left column and click on "Add a badge to your site"

3) Click on "Edit This Badge"

4) Customize what you'd like to have on your badge and click 'Save'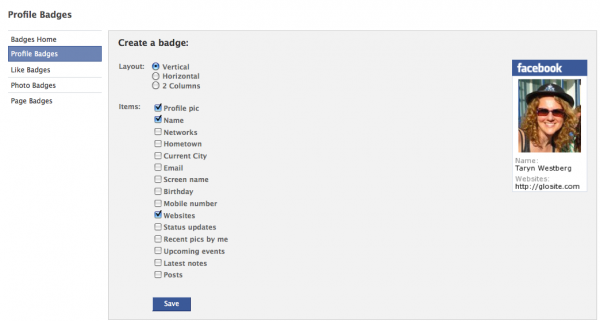 5) Click on "other", then highlight and copy the code below

6) go to glosite.com > "Manage Glösite" > "Edit pages" and click on "edit" for your Contact Us page
Scroll to the bottom and paste the code into the widget box or else use the HTML button to paste the code into the text area of your page.
Then click "save page"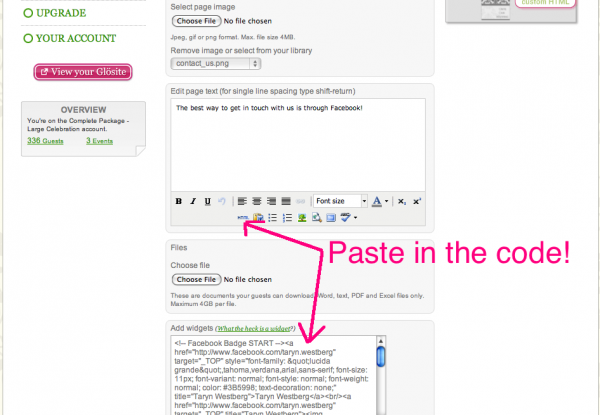 7) View your Glösite and see how it looks!