I've written before about adding a Picasa slideshow to your Glö wedding website, but I know that lots of you also use flickr to store all of your fabulous photos. We don't like anyone to feel left out, so here's a similar tutorial on how to add a flickr slideshow to your Glösite.
This "how to" will focus on adding a slideshow of a particular album I have on flickr, but the same principle applies to adding a slideshow of your photostream or an individual photo.
1) Go to your flickr account and on your photostream, set or album you'd like to add, click on an individual photo. 
2) Click on the three dots in the bottom-right corner and choose "View Slideshow" from the pop-up menu
3) This takes you to a black page with your slideshow or photo in the middle. Click on "Share" in the top-right corner of this page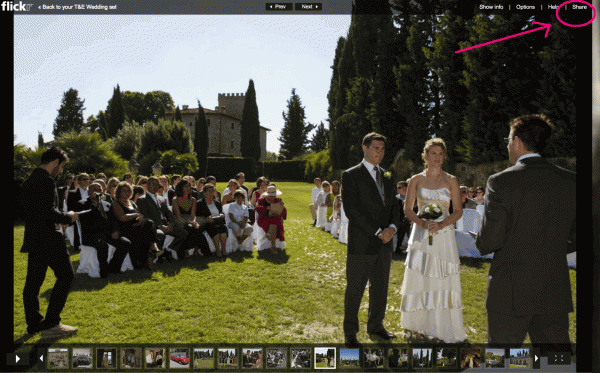 4) You can either select the code from the "Grab HTML code" box or else you can click on "customize HTML code" below to change the size of your slideshow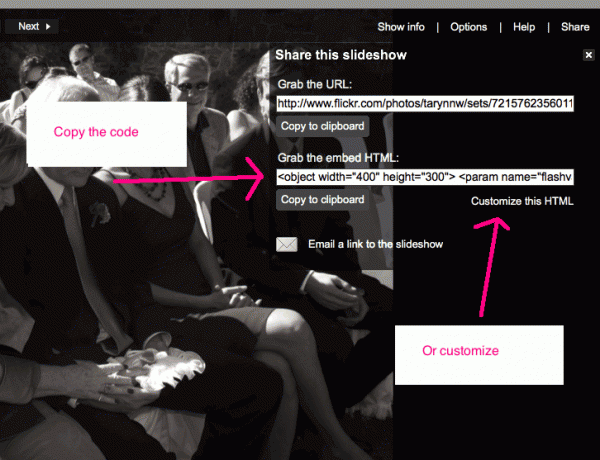 4b) If you click on "customize HTML code" make your selections (I like the medium size for Glösites) and copy the new embed code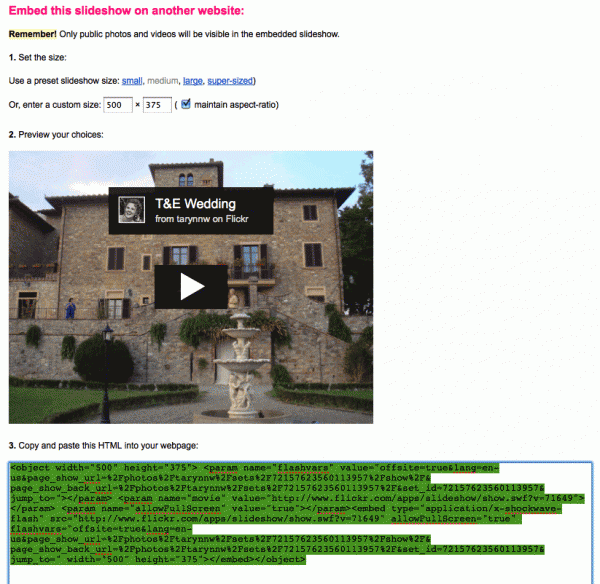 5) Go back to glosite.com and navigate to the "edit" page for the page on your wedding website where you'd like to add the slideshow (Manage Glösite > Manage Pages > edit)
Scroll down to the widget box at the bottom of the page and paste in the code, or else you can use the HTML button on the text editor to add the slideshow to the middle of your page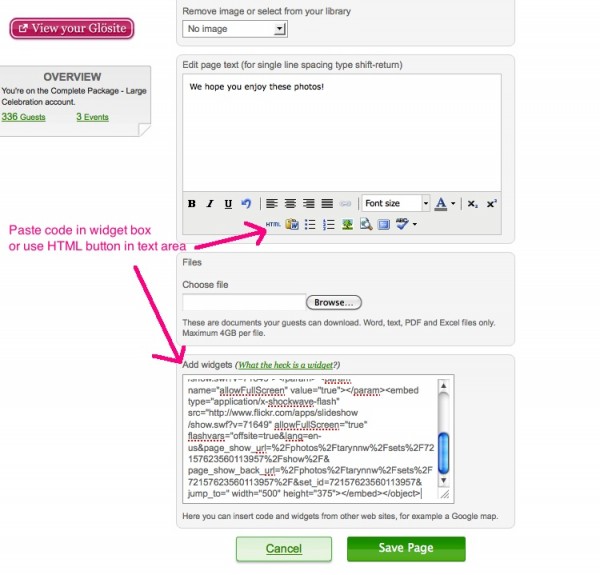 7) Save the page and view on your Glosite